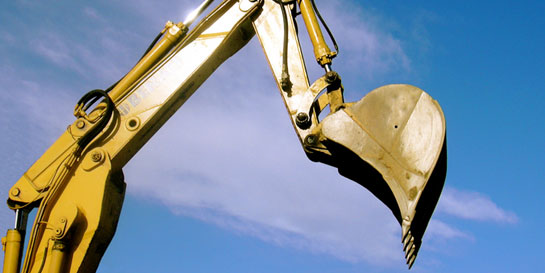 OUR COMPANY
Burtech Pipeline Incorporated is a privately-held California Corporation founded in 1994 by Dominic and Julie Burtech. Dominic Burtech, President and Chief Executive Officer, has over thirty-five years of experience in all phases of underground construction. Through years of dedication and hard work, the Burtech family team has turned this company into a competitive general contractor that continues to thrive today.
At Burtech Pipeline, we complete our jobs through teamwork. Our teamwork relies upon the effective communication and hard work each individual puts in to their specific assignment resulting in our jobs being completed accurately, on time, and within budget. Julie and Dominic's family and spiritual values continue to help Burtech Pipeline grow in size and continuity. Along with our skilled office staff and field foremen, Burtech Pipeline has completed over 200 public and private projects worth $450 million in the greater San Diego area the last twenty years.
OUR MISSION
"Our goal is to create total customer satisfaction to ensure long term success for our employees, our company and the work we represent through continued improvement in our commitment to excellence, integrity, and team work. We strive to implement long term relationships with our customers based on safety, quality of work, competitive prices, timely service and anticipation of their needs.
We take pride in completing jobs in a timely and efficient manner with the utmost integrity. We continuously strive to have strength, courage, compassion and to be a leader. We endeavor to have the will to be all we can be to our customers, our peers and ourselves; to be proud of the service and quality of work we provide; to be proud of who we are, the team, 'Burtech Pipeline'."
Burtech Pipeline, Inc Employs...
14 Office staff: Project Managers, Admin
14 Field Foreman: Field Supervision
71 Field Staff: Field Support
Dominic Burtech
President
Dominic Burtech has over 34 years of experience in Water, Sewer, and Storm Drain utility installation. Dominic started his career as a laborer before quickly working his way up to Foreman with Dietrich Corporation. Dominic worked with Dietrich for 15 years, specializing in all phases of underground construction. Dominic moved on to Tresize Company, where he worked another 4 years, concentrating on public works. Soon after, he began preparing to obtain contractors licenses and focusing on starting a family with wife Julie. He now has two sons (Dom and Ryan) and daughter Maile. Burtech Pipeline was founded in 1994, focusing on working for various general contractors by completing all phases of underground construction. Over the past 8 years, Burtech Pipeline has concentrated on the public works sector, obtaining numerous contracts with the Cities of San Diego, Carlsbad, Encinitas, Oceanside, San Marcos, Chula Vista, and several others. In his free time, Dominic enjoys surfing, fishing, and spending time with his family.
Julie Burtech
Vice President
Before starting Burtech Pipeline with Dominic, Julie graduated from Long Beach State with a degree in Psychology. After obtaining her real estate license, she worked as Loan Officer with Prudential Financial. Julie and Dominic's family and spiritual values continue to help Burtech Pipeline grow in size and continuity. Julie's interests include horseback riding with her daughter Maile, hiking and playing tennis with her close friends.